Skip to Content
Plumbing Installation & Repair Services in Houston, TX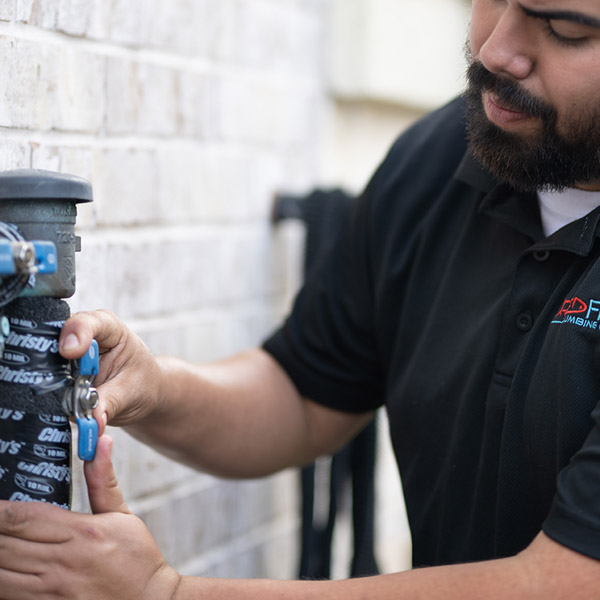 Plumbing Installation & Repair in Houston
Since 2000, Redfin Plumbing has delivered excellent plumbing services to customers in Houston, TX. Plumbing installation and repair are our specialties. We strive to provide top-quality installation, repair, and customer service for every job. There isn't a plumbing installation and repair job we can't do. We tackle each plumbing project with professional care and attention to detail. When it comes to plumbing installation and repair, we are the service our community chooses to get the job done right. Contact us today and learn more about what we can do for your plumbing repair and installation needs.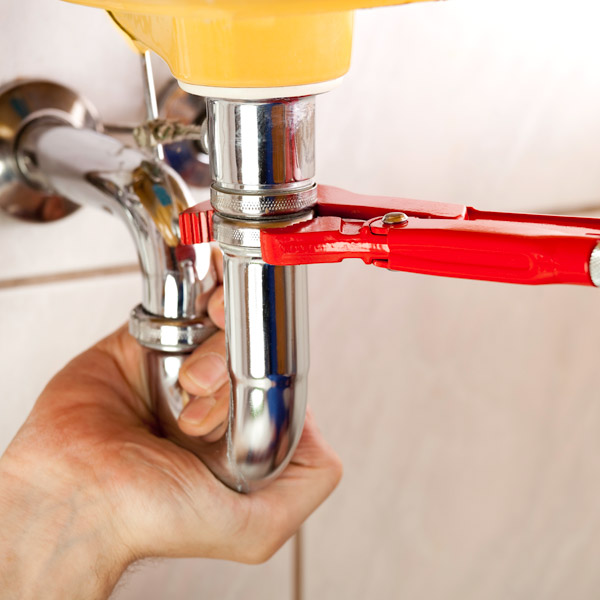 We Are Your Choice for Plumbing Installation & Repair
Upgrading faucets, sinks or other plumbing fixtures can change the look and feel of your home. Whether you desire plumbing installation or need to repair your existing fixture, Redfin is well equipped to do the job. When you request service from a plumber, you only want professionals on the job who are licensed and trained to work in your household. Anything less than expert service could end up costing you more time, money, and peace of mind in the end. With Redfin Plumbing, you'll get the following:
Minimal Disruption to Your Home
Plumbing projects can be messy, noisy, and generally intrusive. Our team completely understands this aspect of the job and does everything possible to mitigate disorder in your home.
A Job Done Right
We make it our mission to get your plumbing project done right the first time. There's nothing that bothers us more than faulty or amateur plumbing services. That's why we only offer expert-grade plumbing services that are sure to leave you satisfied.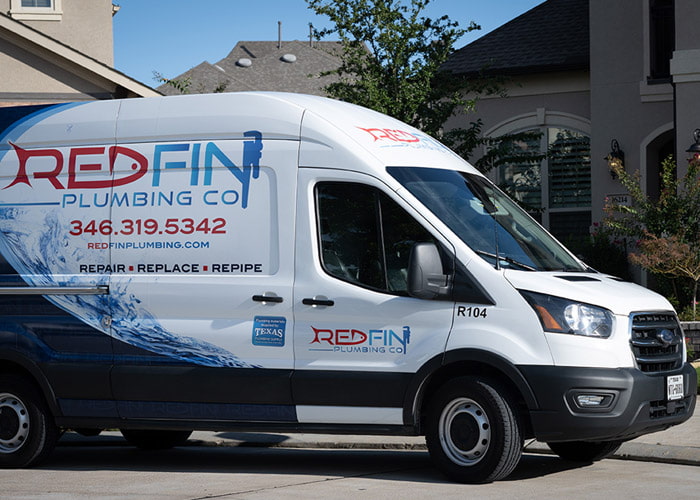 We're Here for Your Installing and Repair Needs
Whether you need a new plumbing fixture or want to repair an existing one, Redfin Plumbing is the professional plumbing service for you. Do you know which installation and repair service you want or need? Look at our services or contact us today and learn more about how we'll provide excellent plumbing service for your home.
The technician/plumber came by to determine what was needed to replace our water heater which was leaking. He gave what I think was a fair price to replace our heater and install the new one. We determined a date and time for the replacement which was accomplished to my satisfaction. We have found a plumbing company (Redfin) that I would be more than happy to recommend to my friends.
Our plumber, Ulie was great. Also our Customer Service representative was great too. I would highly recommend using Redfin.
Thomas was fantastic. Very polite, punctual and fixed both issues we were having. Redfin was honest and up front with pricing and continuing to help with other issues found during the repair process. We will definitely use them again when and if needed
We've used Redfin twice for plumbing issues at our home and they have been wonderful to work with each time. After the recent winter storm they were honest, upfront, and communicated well to get our issues fixed. The staff is awesome and the work is top notch. We will continue to call Redfin for our plumbing needs!
Redfin is amazing, they came out the same day I had called them to give me a free consultation as well as repaired what ever I needed! They did everything in a timely manner and was extremely professional. I would 100% recommend them to anyone that needs their plumbing work done!
Had an awesome experience with Redfin! They had everything they needed and was able to repair my heater with one stop. Very knowledgeable and professional.
Great company to work with. Did what they said they were going to do, on time, very professional. I would definitely recommend them to anyone looking for a reputable plumbing company. They installed a water heater, repaired a line and installed emergency turn off valves.
Redfiin installed an exterior natural gas line to our outdoor generator. The work by Eddie was very professional, and the folks at Redfin were easy to work with for scheduling an estimate and the work itself. Maybe not the cheapest out there, but it's worth the extra to make sure it's done right. Would work with them again!
Eddie was very professional. He identified and fixed my problem quickly and did a good job explaining to me the root cause of the issue and how to avoid it again in the future. I would definitely recommend and use him again.
Thomas was extremely polite and professional. He took care of a really messy pipe clog for me! Also they had a great special on unclogging drain pipes. Highly recommend this company.
Had them install a new composite granite kitchen sink, disposal, and faucet. Very professional and fully informed me of all potential issues and costs prior to any work starting. Eddy and Thomas were both very professional in their trade skills and their actions. I would definitely use Redfin Plumbing again.
These guys are great! They took care of our hot water heater after the freeze. They are quick, professional, on-time, and reliable. Recommend.
Great people and great service at Red Fin Plumbing. They were very honest with the work that needed to be done. I highly recommend them. Great experience all around.
David and his team did an awesome job repiping my home after the Houston freeze. He was always on time and took the time to explain everything he was doing. Kenda, who works in the office, was beyond professional and always responded to my calls and emails quickly. I would highly recommend Redfin for all your plumbing needs. Hats off to Redfin!!
We Have What It Takes to Solve Your Plumbing Problems