Skip to Content
Looking for Plumbing Specials Near the Greater Houston Area?
Browse These Plumbing Coupons From Redfin Plumbing Co.
Since 2018, Redfin Plumbing Co. has provided top-quality plumbing services with a 100% satisfaction guarantee. If it's time to upgrade your sinks, faucets, or other plumbing fixtures, we strive to offer honest upfront pricing with some of the best plumbing specials near the Greater Houston Area. When it comes to plumbing installations and repairs, we are the preferred choice of many local homeowners. Every project is given our professional care and attention to detail for your peace of mind. Whether you're a first-time customer or someone who has enjoyed our excellent service for years, we encourage you to check back often and browse our valuable plumbing coupons listed below.
* Our plumbing specials are subject to change without notice based on parts and availability.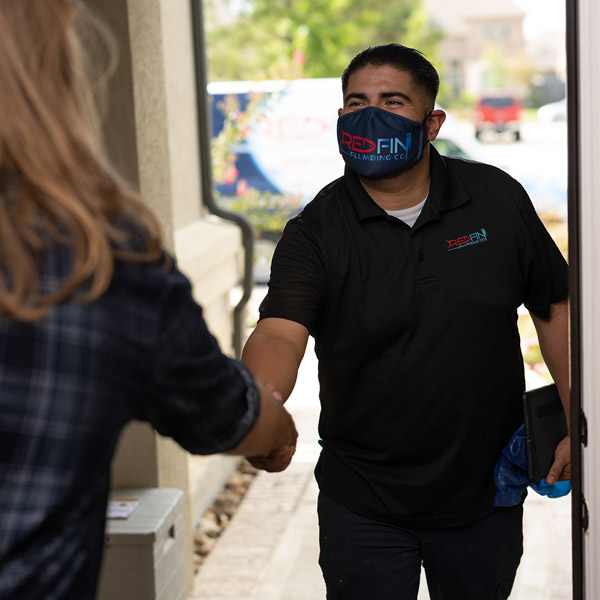 Why Choose Redfin Plumbing Co. for All Your Plumbing Needs?
Redfin Plumbing Co. has what it takes to solve your plumbing problems, no matter how big or small. Leaky faucets, damaged sewer lines, clogged drains, and more don't stand a chance when you give us a call. For over two decades, Greater Houston Area homeowners have relied on our extensive knowledge of city plumbing codes and requirements to get the job done. All of our experienced plumbers hold a license with the Texas State Plumbing Board, and all of our services are backed by our 100% satisfaction guarantee and exceptional plumbing service warranties. We apply our expertise and attention to detail to every plumbing project we undertake to ensure minimal disruption to your home. No mess is left behind when you rely on our professionals to complete your plumbing project on time and on budget.
Contact Us to Request a Free Estimate in Greater Houston Area
In addition to our plumbing specials in the Greater Houston Area, we also offer flexible financing options and free estimates for all of our plumbing services. Contact us via phone or our contact form below to request your free estimate or schedule service. Be sure to mention your plumbing coupon to save even more money on our honestly priced services. We've recently expanded our hours to have on-call staff available until 9 p.m. daily (including Saturdays) for same-day emergency plumbing repairs in many cases. We serve customers in Bellaire, Conroe, Katy, The Heights, Spring, Sugarland, Pearland, The Woodlands, and many surrounding communities. Talk to our friendly, experienced team today!
We Have What It Takes to Solve Your Plumbing Problems