Skip to Content
Emergency Plumbing Services
Houston Emergency Plumbers
Plumbing emergencies often strike with the worst timing, but they're usually something that needs urgent attention from professionals. Redfin Plumbing Co. has expanded our hours with on-call staff until 9 p.m. daily (including Saturdays) to accommodate emergency plumbing services in the Greater Houston Area. Whether your pipes are leaky or frozen, your drains are clogged, or your sewer lines are backed, you can count on our experienced plumbers for same-day service dependent on our availability. If you're looking for an emergency plumber near Houston, you can't go wrong with our reputable plumbing company. Call us today for local emergency plumbing services you can trust!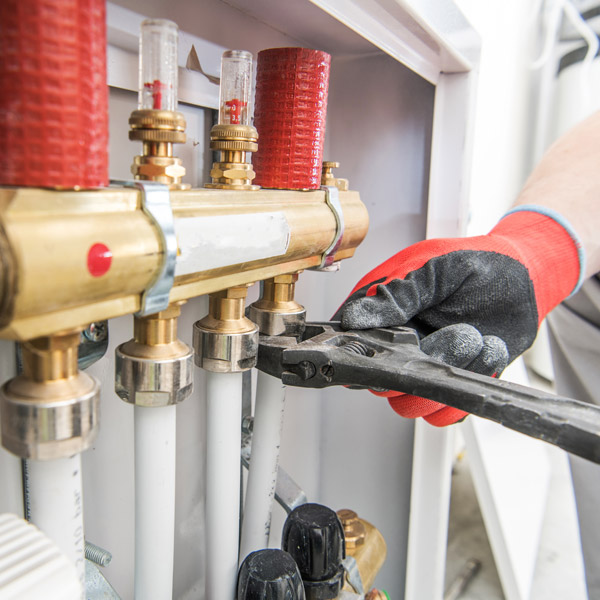 Types of Emergency Plumbing Repair Services We Provide
At Redfin Plumbing Co., we take the stress out of plumbing repairs and replacements. For over 20 years, our team has maintained a trustworthy reputation of providing exceptional emergency plumbing repair services with a 100% satisfaction guarantee. We address many common home plumbing emergencies, including the following:
Why You Can't Afford to Ignore a Home Plumbing Repair
While you might be tempted to ignore that leaky faucet or sluggish drain, it can quickly escalate into a bona fide plumbing emergency. Minor water leaks can end up costing you a lot in the long term. According to the Environmental Protection Agency (EPA), a tiny leak can equal up to 10,000 gallons of wasted water over a year. Not only does this waste water, but it also wastes your hard-earned money. Leaks also often lead to mold or mildew growth, which can be hazardous to your family's health. Aside from the health risks, mold can rot your home's woodwork, leading to costly foundation problems. We've all heard the adage, "It's better to be safe than sorry." Don't let a minor repair issue turn into a bigger headache. Call the residential plumbing experts at Redfin Plumbing Co. at the first sign of trouble.
Trust Redfin Plumbing With Plumbing Emergency Services
Many Greater Houston Area homeowners have relied on Redfin Plumbing Co. for all their plumbing repair and installation needs since 2018. Our decades of experience ensure we've dealt with plumbing emergencies of all varieties, so there's never an issue out of our realm of expertise. From repairing damaged sewer lines to replacing your water heater with a more energy-efficient tankless option, we are a one-stop-shop capable of fixing anything related to your home's plumbing system. While we try to keep our costs as reasonable as possible with specials, we also offer flexible financing options and accept credit cards for your convenience.
Contact Us for Emergency Plumbing Services
If you're looking for emergency plumbing services near you in Houston, contact Redfin Plumbing Co. for prompt, professional service for your peace of mind. Whether you live in Bellaire, Cypress, Katy, Spring, Sugarland, or The Woodlands, we can be at your home in a hurry to resolve your plumbing problems. Our courteous, uniformed professionals will explain what needs to be done in terms you understand, presenting you with options and honest upfront pricing. We'll also get to the root cause to help you prevent future plumbing emergencies. It's all part of our 100% satisfaction guarantee. Call us today!
We Have What It Takes to Solve Your Plumbing Problems