Skip to Content
Our Plumbing Service Guarantee in the Greater Houston Area
Emergency Plumbing Repair Service With a Service Guarantee
Since 2018, Texans have relied on Redfin Plumbing Co. for all their emergency plumbing repair needs. Our experienced plumbers always arrive with the right tools and expertise to assess your repair issues as quickly as possible. We're respectful of your home, taking the necessary steps to keep it as neat as it was when we arrived. If you're looking for a reputable plumbing company offering a superior plumbing service guarantee in the Greater Houston Area, you can't go wrong with our 100% satisfaction guarantee and amazing plumbing service warranties. Reach out to us today for more details!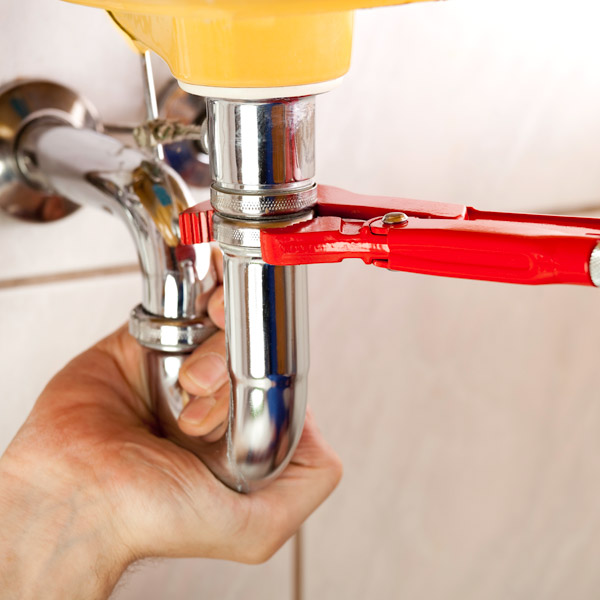 Guaranteed Satisfaction With Our Plumbing Repair Services
When it comes to ensuring customer satisfaction, Redfin Plumbing Co. goes above and beyond with our exemplary customer service. Thanks to our honest pricing and thorough approach, we guarantee you'll be satisfied with our plumbing repair services. We understand that plumbing emergencies aren't pleasant to deal with, but we do our best to resolve your issues in a timely, professional manner. All of our plumbers hold a license with the Texas State Plumbing Board and possess extensive knowledge of local plumbing codes and requirements for your safety and peace of mind.
You can count on our team to identify all potential problems and their recommended solutions with upfront costs before beginning any work so that you can make a well-informed decision. Should your emergency plumbing service exceed your current budget, we offer flexible financing options. Be sure to check out our specials for additional savings to your wallet.
What Plumbing Services Are Covered by Our Service Guarantee?
At Redfin Plumbing Co., we take the time to listen to you, addressing your questions and concerns and ensuring you understand what needs to be done and how much it will cost upfront. We guarantee 100% satisfaction due to our exceptional workmanship when you rely on our plumbing services, including:
Re-Piping
Tankless Water Heaters
Sewer Line Repair and Cleaning
Emergency Plumbing Repairs
Plumbing Repairs and Replacement
Water Treatment and Filtration
Drain Stoppages
Garbage Disposal Repair or Replacement
Water Heater Repair or Replacement
Hydro Jetting
Toilet Repair and Replacement
Tub and Shower Repairs
Why Choose Redfin Plumbing Co. in the Greater Houston Area?
When searching for a plumbing repair service near Houston, you likely have more options than you can count. Redfin Plumbing Co. is one of the area's most respected plumbing companies because we're equipped with the right knowledge and resources to take care of any plumbing issue you may have. You can expect our courteous, uniformed plumbers to arrive when we say we will, usually the same day for emergency plumbing services. We're prompt and professional and leave no mess behind. We'll always quote you a fair price for the work, and we accept cash, checks, and credit cards for your convenience. We also offer financing options, so there aren't any delays getting your plumbing work started.
Contact Us for Emergency Plumbing Service Any Time, Houston!
Is your shower drain refusing to drain? Do you have a leaky faucet or no hot water inside your home? Have you noticed a rotten egg smell? Don't let a simple plumbing problem turn into a bigger frustration. Contact Redfin Plumbing Co. for emergency plumbing service in the Greater Houston Area. Our plumbing service guarantee is among the best in the business because we value our customers and want to ensure their satisfaction. Trust us with all your plumbing needs!
We Have What It Takes to Solve Your Plumbing Problems