Skip to Content
Drain Stoppage & Drain Cleaning Specialist in Houston, TX
Redfin Plumbing takes pride in over 20 years of experience in serving the plumbing needs of our customers in Houston, TX. Drain stoppages can cause a considerable amount of disruption. If you have a clogged drain, you want it fixed right. Our plumbing professionals have the equipment, knowledge, and hard work ethic necessary for performing the perfect drain cleaning. Contact us today to request your drain stoppage and drain cleaning service.
Signs Your Drains Need Cleaning
Many plumbing issues are difficult to detect without the help of an expert. Draining blockage is not one of them. Look for these signs if you're worried about drain stoppages:
Draining Slows to a Halt
We've all had this happen before. A routine draining that should take seconds to complete ends up taking several minutes or stops completely, leaving standing water in your sink or shower. If this happens frequently, there is something significant clogging your drain. We have the equipment to fix it.
Foul Odors Linger in the Air
Do you notice a foul smell rising from your drain? Do you catch the scent of sewage emanating from puddles forming in your lawn? Foul odors are a telling sign that your drain is severely blocked and requires immediate cleaning before the blockage gets worse. We're here to get the job done.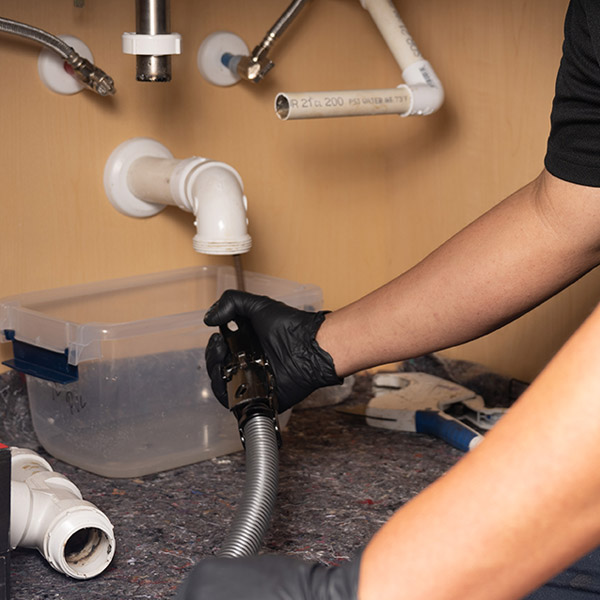 Types of Drains We Clean
Drain stoppage disrupts the flow of your day and the functioning of your home. Our team has the experience and knowledge to fix any clogging in your house. There is no drain we can't fix. We are experts on all drains, including:
Kitchen Sink Drains
Bathroom Sink Drains
Shower Drains
Tub Drains
Toilet Drains
Main Sewer Line
Floor Drains
And Many More!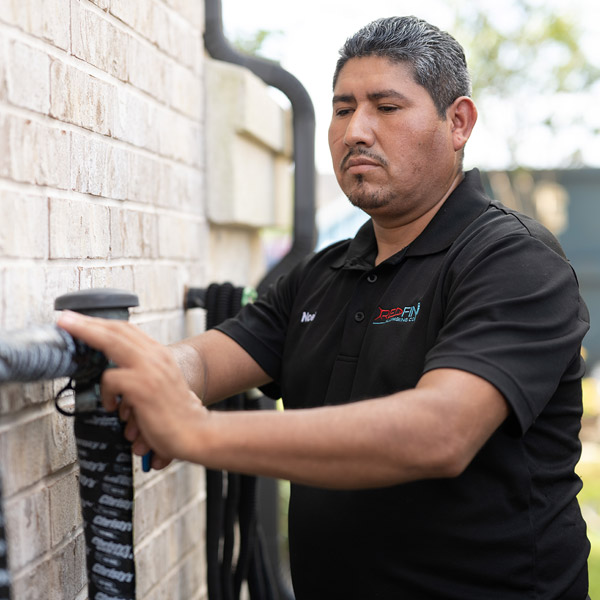 The technician/plumber came by to determine what was needed to replace our water heater which was leaking. He gave what I think was a fair price to replace our heater and install the new one. We determined a date and time for the replacement which was accomplished to my satisfaction. We have found a plumbing company (Redfin) that I would be more than happy to recommend to my friends.
Our plumber, Ulie was great. Also our Customer Service representative was great too. I would highly recommend using Redfin.
Thomas was fantastic. Very polite, punctual and fixed both issues we were having. Redfin was honest and up front with pricing and continuing to help with other issues found during the repair process. We will definitely use them again when and if needed
We've used Redfin twice for plumbing issues at our home and they have been wonderful to work with each time. After the recent winter storm they were honest, upfront, and communicated well to get our issues fixed. The staff is awesome and the work is top notch. We will continue to call Redfin for our plumbing needs!
Redfin is amazing, they came out the same day I had called them to give me a free consultation as well as repaired what ever I needed! They did everything in a timely manner and was extremely professional. I would 100% recommend them to anyone that needs their plumbing work done!
Had an awesome experience with Redfin! They had everything they needed and was able to repair my heater with one stop. Very knowledgeable and professional.
Great company to work with. Did what they said they were going to do, on time, very professional. I would definitely recommend them to anyone looking for a reputable plumbing company. They installed a water heater, repaired a line and installed emergency turn off valves.
Redfiin installed an exterior natural gas line to our outdoor generator. The work by Eddie was very professional, and the folks at Redfin were easy to work with for scheduling an estimate and the work itself. Maybe not the cheapest out there, but it's worth the extra to make sure it's done right. Would work with them again!
Eddie was very professional. He identified and fixed my problem quickly and did a good job explaining to me the root cause of the issue and how to avoid it again in the future. I would definitely recommend and use him again.
Thomas was extremely polite and professional. He took care of a really messy pipe clog for me! Also they had a great special on unclogging drain pipes. Highly recommend this company.
Had them install a new composite granite kitchen sink, disposal, and faucet. Very professional and fully informed me of all potential issues and costs prior to any work starting. Eddy and Thomas were both very professional in their trade skills and their actions. I would definitely use Redfin Plumbing again.
These guys are great! They took care of our hot water heater after the freeze. They are quick, professional, on-time, and reliable. Recommend.
Great people and great service at Red Fin Plumbing. They were very honest with the work that needed to be done. I highly recommend them. Great experience all around.
David and his team did an awesome job repiping my home after the Houston freeze. He was always on time and took the time to explain everything he was doing. Kenda, who works in the office, was beyond professional and always responded to my calls and emails quickly. I would highly recommend Redfin for all your plumbing needs. Hats off to Redfin!!
We Have What It Takes to Solve Your Plumbing Problems